You've probably heard by now that we've launched some deliciously sweet lip glosses to complement our iconic box o' powders! Rumors were flying here at Beauty Central about these glosses last year & I still remember when I first saw them on a desk in the Product Department. Holy glossiness, it took everything to not "accidentally borrow" them forever.
So, right…back to work. To shoot the videos for the glosses, we knew it had to be based on the visual for the glosses: a sassy, yet sweet ice cream shop. Where did we go? Well, up to adorable Petaluma, California, of course! We met the talented production team, some super-fun beauty artists, stylists, and one amazing ice cream sundae connoisseur at the picture-perfect ice cream parlor, LaLa's Creamery.
In front of the camera were local style bloggers that we're huge fans of in the office: Chandamheer from Pancake Stacker; Krystal from This Time Tomorrow; Whit from Britt & Whit.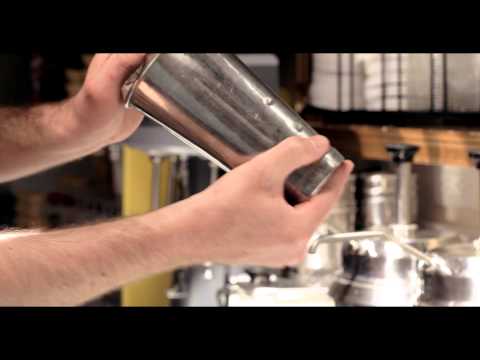 The day also included: THE MOST adorable older couple ever (okay, they were actors, but I wanted to adopt them as stand-in grandparents regardless), the largest bottle of Nutella, and more ice cream sundaes than I could count (or eat). Sugar. High.
Creating a symphony of sounds with lip gloss, blush, and ice cream parlor props was no small task! Kai Hasson, Portal-A Creative Director for the shoot carefully composed sounds by starting with a list of sounds. "At the core," he said, "it started with the lip gloss sounds, mainly puckering. After that, we listed out all the different sounds you might hear in an ice cream parlor & each of these sounds needed an interesting visual attached to it (an original cut had the sound of a refrigerator buzzing, which is a boring visual so we cut it.) Once we had the list, we constructed our song after 50s sounding songs. While composing the song, we would listen to each draft and think about what the corresponding video would look like. We showed up on set with our song, and shot it like a typical music (and listened to it over and over again). We broke down each sound and made sure we had captured it."
Take a peek at the pics below! What shade are you craving to try?!
Here are our bloggers (L to R: Chandamheer, Whit, & Krystal)